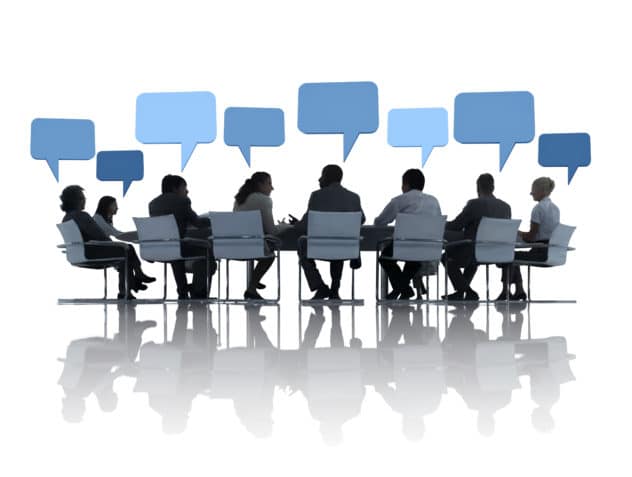 June 1, 2021
Effective May 3, 2021 the Airport administrative office reopened for badging on Wednesday and Thursdays. Applications for Airport Access Badges must be completed and submitted on hard copies only which may be pre-filled and printed from the fillable version on our website at www.flynoco.com/badging.
City Councils for both Fort Collins and Loveland have voted to return to in-person sessions for all public meetings beginning June 1, 2021. The June 17th meeting for the Airport Commission will be the Airport's first in-person session since the start of the COVID-19 pandemic.
Please remember masks are STILL required by CDC, DOT, and TSA when using the Airline Terminal and when traveling on buses or commercial aircraft.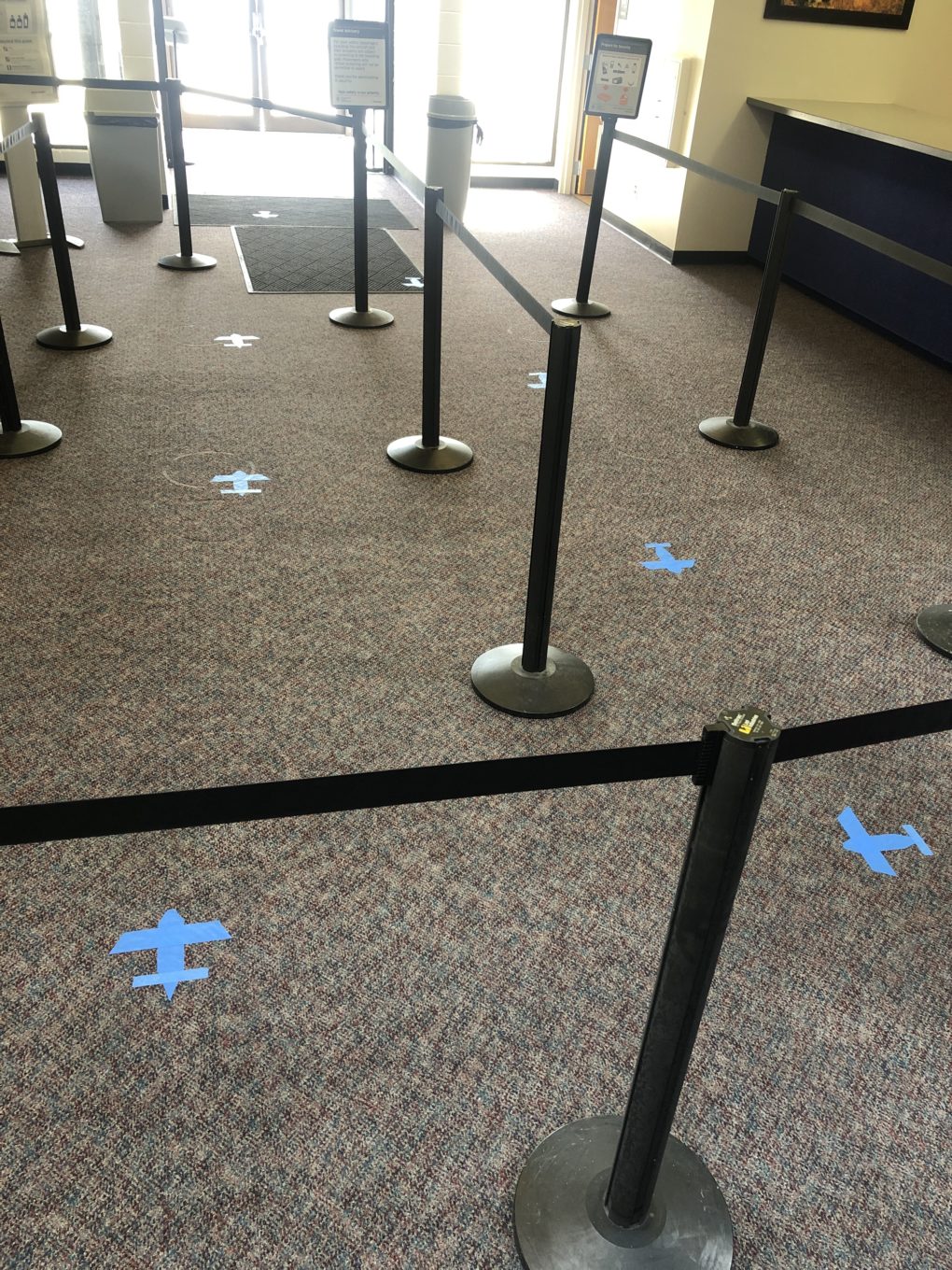 November 24, 2020
New and more stringent public health orders that took effect at 5 p.m. Tuesday, Nov. 24, require that the City of Loveland adjust operations of its services and facilities to comply with new restrictions. The continuing surge in coronavirus cases, hospitalizations, positive test results and other indicators in Larimer County will move the COVID-19 risk assessment to red, high risk, from the yellow or moderate risk level that had been previously designated.

In response the Airport no longer has availability for walk-ins as staff scheduling has been adjusted to reduce exposure. Airport Access Badges have been moved to an online application process and office hours are now by appointment which can also be booked through the Airport's online scheduler or by phone at 970-962-2851.
Please remember masks are required and to maintain space between your party and others when using our Terminal.
Thank you for your understanding and cooperation to help reduce the transmission of COVID-19.
#SpreadLoveNotGerms, because only together will we get through this safely.
Please see the Larimer County COVID-19 Dashboard for more details on the affects of COVID in our community.
November 20, 2020
Larimer County moved to Level 4 (Red)
The Larimer County Board of Health voted to move to Level 4 (Red) due to rapidly increasing COVID-19 case counts, positivity rates across all age groups, and significant impacts to hospital utilization in the past several weeks. The order took effect at 5 p.m. Tuesday, Nov. 24, and resulted in changes in City office and facility operations, services and schedules.
July 17, 2020
Businesses must lead efforts to stem COVID spread
Businesses in Loveland and throughout Larimer County have a major stake in the success of a Colorado public health order requiring all Colorado residents 10 and older, with limited exceptions, to wear masks in indoor public spaces.
Unless a sudden spike in local pandemic case numbers can be stemmed or reversed, Larimer County businesses could lose the benefits of a variance granted by the state this spring that allows them much greater flexibility and creates more opportunities for them to reach customers.
Rising COVID-19 case numbers in Colorado spurred Gov. Jared Polis to issue the mask order on Thursday, July 16, joining 24 other governors in enacting statewide face-covering mandates.
"If we continue to see cases rise, and early-warning indicators continue to appear, we could see our variance rescinded," Larimer County Health Department spokeswoman Katie O'Donnell said on Thursday. "This would mean a roll back to the 'Safer-At-Home' phase from a state level, and a minimizing of the allowed business operations we were awarded with our variance."
The variance, and other exemptions that followed, had led to the reopening of restaurants to dine-in customers, allowed foot traffic in retail stores instead of curbside pickup and permitted a much broader range of other business opportunities. The exemptions had also allowed institutions such as libraries and museums to reopen to the public.
The County health message said businesses must lead the way in preserving the variances by stringently enforcing the new statewide law requiring masks and by continuing to observe social distancing and restrictions on group sizes on their premises.
"The virus doesn't stop at city limits. The virus doesn't stop at county lines," Polis said in announcing the mask order. "We need a coordinated, unambiguous state message with moral clarity and scientific clarity. We're providing that today: Wear a mask when you're in public and around others."
O'Donnell said the success that Larimer County has had in controlling the pandemic spread, and that led to the crucial business variances, has been threatened by complacency.
"We were being diligent about face coverings and social distancing, but we are starting to get complacent," O'Donnell said.
"We don't want that to happen. We need everyone to be taking this seriously. Face coverings, social distancing, hand washing and frequent cleaning are critical in slowing the spread of the virus and keeping our businesses operating with greater flexibility."
June 15, 2020
Procedures for City Administrative Buildings
City Administrative Buildings are defined as: City Hall and Civic Center, the Development Center, Public Works Administration, and Water and Power Administration.
Building Capacity

While municipal offices are not subject to public capacity limits from the State or Larimer County public health orders, in order to achieve the 50% social distancing requirements, capacity is being reduced for each facility.
50% – 70% in-person staffing levels will be targeted for administrative buildings.
In-person staffing will be targeted at 50% for most administrative buildings. If Directors find they need to increase their in-person staffing levels to meet increased demand from the public, Directors have the flexibility to do so up to 70%, unless otherwise specified by the City Manager.
Employees will not screen members of the public (5 CDC screening questions) upon entry of the facility, but there will be signage on social distancing and health safety.

Face Coverings

Employees will continue with the existing face covering requirements until further notice.
Vendors, consultants, or third-party service providers on-site for services or meetings are expected to wear masks while attending meetings or conducting work in the building.
Members of the public will be encouraged to bring their own face covering to wear inside the facility, but are not required to.
Employees will not ask members of the public to wear a face covering, unless they are accessing a secured/private space (conference room, secured suite, etc.).
Employees will not provide a face covering to any member of the public, unless the patron requests it and they are accessing a secured/private space.
Requests to re-supply disposable masks should be made to Facilities Management.
Employees should not utilize the disposable mask supply for their personal use in City facilities. Reusable cloth masks are available for all employees and Facilities Management can provide those coverings to employees upon request.

Conference Rooms

The capacity for each conference room has already been determined and has been posted outside the door of each room. The capacity limit for each room shall not be exceeded.
Users are responsible to disinfect conference rooms before and after use. Supplies will be provided in each room.
A tracking sheet will be provided on the white board for tracking cleaning events.
If more than one person is in the conference room, all attendees must wear face coverings.

City Council Chambers

No public access to the Council Chambers will be permitted. Remote participation by members of the public, for City Council meetings or other purposes, will continue.
The lobby will also remain closed for public access during City Council meetings.
City Council Chambers will be sanitized before and after use.

Board and Commission Meetings

Board and Commission meetings typically conducted in-person will continue to be held remotely, unless an exception has been granted by the City Manager.
May 22, 2020
The City of Loveland extended the closure of City facilities for public access through June 14th, 2020. Despite being closed to the public until mid-June, the City has slowly increased our in-office presence for many departments before then.
April 8, 2020
On April 6, 2020 the state of Colorado extended the "Stay at Home Order" to April 26, 2020. The City of Loveland has followed suit to keep all public facilities closed until April 26th. The Airport will follow the Cities' policies regarding these orders to best meet the health and safety requirements of our community. While our offices are closed to the general public we are still available through phone and email Monday through Friday from 8:00 a.m. to 4:30 p.m. and our operations team is still on site ensuring our airport meets all FAA requirements for safe operations. To reach us please contact us at
(preferred) or call 970-962-2851. Our main line is forwarded to an active team member and if unavailable, please note messages will be checked and responded to frequently.
March 26, 2020
Colorado State has instituted a "Stay at Home Order", effective March 26 at 6:00 a.m. The order requires all individuals stay at home except for essential activities and services. The order is in place until April 11, 2020, although it's possible it may be extended. However, please note the order for Larimer County is in effect until April 17, 2020. You may read the State's order here:
https://drive.google.com/file/d/1O1EDCY6-A6QBKxzDImCSF8bBBdOOI3Km/view
Airport operations are classified as essential infrastructure under the order, and FNL's airfield will remain open. Airport operations staff are present from 0800-1630 (8:00 a.m.- 4:30 p.m.) and on-call at other times. The office will remain closed to the public and you will need to make arrangements to connect with staff email
(preferred) or call 970-962-2851 and leave a message. Messages are checked frequently and will be responded to quickly.
March 18, 2020
A viral pandemic is quickly spreading across the world and federal, state, and local governments have issued emergency declarations and recommendations to reduce impacts. As a result the Airport is taking measures in accordance to our Cities' guidance to enhance the protection of public health by reducing the potential spread of the virus.
The Airport will be closing the Airport Administrative offices to the public beginning today, Wednesday March 18th as part of this effort to protect the region from the pandemic threat. Airport staff will be available via telephone, email, and online connections to continue operations of Airport functions. Additionally, normal operations for the airfield will continue for the safe, secure, and efficient operation of the Airport.
This office closure to the public will remain in effect through March 27, and could be extended pending evaluation of conditions. The Airport's website www.flynoco.com and the City of Loveland's website at www.cityofloveland.org and the City of Fort Collins website at www.fcgov.com/eps/coronavirus will be the primary sources of information on the local response and information on the COVID-19 pandemic.
General inquiries:
Specific inquiries:
Please see our staff contact list at
Please be well and stay safe,