Directions To FNL
The Northern Colorado Regional Airport is located adjacent to Interstate 25 in North West Loveland.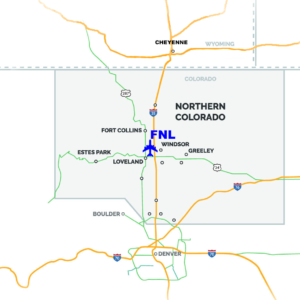 Airport Terminal Address
4825 Earhart Road
Loveland, CO 80538
Complimentary Wi-Fi within the terminal and passenger waiting areas: COLGuest password: accesswifi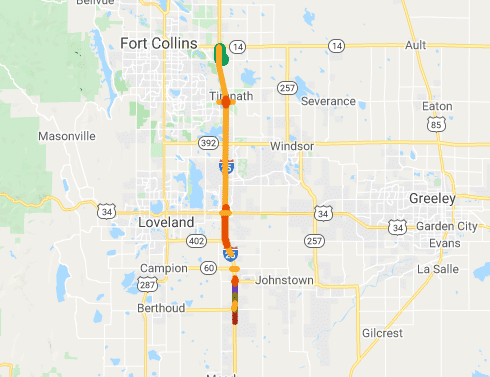 Parking & Fess
Parking spots in front of the terminal (East side) are reserved for airline customers.
Parking is FREE!
For security, this lot is patrolled by local law enforcement.
Airlines FAQs
Questions about your flight? Many common questions are answered in our Airline FAQ.