As Northern Colorado Regional Airport continues to evolve to serve the region, there will be a variety of business opportunities for contractors, consultants, service providers, suppliers, and vendors.
The Airport is owned and managed by the Cities of Loveland and Fort Collins, and utilizes the Rocky Mountain E-Purchasing System (RMEPS) to post Requests for Proposals (RFP), Requests for Qualifications (RFQ), and Invitations for Bid (IFB) opportunities. This system provides convenient online access to solicitations from the Airport and more than 100 other local agencies throughout Colorado. To register, visit www.bidnetdirect.com and use the "Vendor Registration" link.
Northern Colorado Regional Airport's Open solicitations are posted below.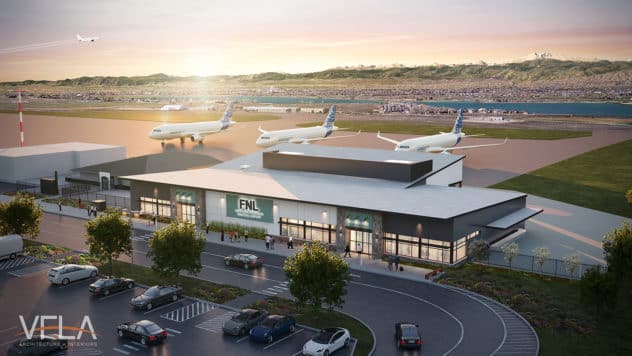 Land Lease Lot For Hangar Build RFP
The Cities of Loveland and Fort Collins (hereafter the "Cities") are soliciting proposals from qualified parties for an Airport Hangar Land Lease Opportunity RFP #2023-043 to lease property and construct a private aircraft storage hangar at Northern Colorado Regional Airport ("Airport"), located in Loveland, Colorado. Proposals must be received electronically at [email protected] on or before 2:00 p.m. (Mountain Time "MT") on Thursday, May 11, 2023, at which time they will be recorded, but not publicly opened. There will be a virtual bid opening on Zoom using the following link:
https://us06web.zoom.us/j/87360734226?pwd=bDdWbDE4TzJTYkRSNVhHNkp0SFNxQT09 Meeting ID: 873 6073 4226 Passcode: 968706 or call in 1-346-248-7799
No bids will be considered which have not been received by the deadline set forth above, as determined by the City email server. The City is not responsible for delays occasioned by the internet, outages of service, the City email server, or any other electronic delay. The City email server scans all emails with attachments and delays the receipt of those emails up to 4 minutes, please plan your submission accordingly.
The RFP is available at www.bidnetdirect.com. If you are not registered with BidNet, please visit their website and select "Vendor Registration," or call 800-835-4603. There is a free registration option available for inquiry.
The City will hold a pre-submittal meeting on April 25 at 2:30 p.m. at 4900 Earhart Rd, Loveland, Colorado 80538 to allow proposers an opportunity to ask questions prior to the submission of proposals. This meeting is not mandatory. Proposals may be submitted without being represented at the meeting.
Questions concerning the RFP shall be directed only to Aaron Ehle, Planning & Business Development Specialist for the Airport, at [email protected]. Questions will be accepted until 12:00 p.m. Mountain Time, Thursday, April 27. All questions received by the question deadline stated above will be responded to via Addendum, which will be published at Rocky Mountain e-Purchasing System (www.bidnetdirect.com/colorado).
The City is committed to providing an equal opportunity for services, programs and activities and does not discriminate on the basis of disability, race, age, color, national origin, religion, sexual orientation or gender. For more information on non-discrimination or for translation assistance, please contact the City's Title VI Coordinator at [email protected] or 970-962-2372. The City will make reasonable accommodations for citizens in accordance with the Americans with Disabilities Act (ADA). For more information on ADA or accommodations, please contact the City's ADA Coordinator at [email protected] or 970-962-3319.
"La Ciudad de Loveland está comprometida a proporcionar igualdad de oportunidades para los servicios, programas y actividades y no discriminar en base a discapacidad, raza, edad, color, origen nacional, religión, orientación sexual o género. Para más información sobre la no discriminación o para asistencia en traducción, favor contacte al Coordinador Título VI de la Ciudad al [email protected] o al 970-962-2372. La Ciudad realizará las acomodaciones razonables para los ciudadanos de acuerdo con la Ley de Discapacidades para americanos (ADA). Para más información sobre ADA o acomodaciones, favor contacte al Coordinador de ADA de la Ciudad en [email protected] o al 970-962-3319."