As Northern Colorado Regional Airport continues to evolve to serve the region, there will be a variety of business opportunities for contractors, consultants, service providers, suppliers, and vendors.
The Airport is owned and managed by the Cities of Loveland and Fort Collins, and utilizes the Rocky Mountain E-Purchasing System (RMEPS) to post Requests for Proposals (RFP), Requests for Qualifications (RFQ), and Invitations for Bid (IFB) opportunities. This system provides convenient online access to solicitations from the Airport and more than 100 other local agencies throughout Colorado. To register, visit www.bidnetdirect.com and use the "Vendor Registration" link.
Northern Colorado Regional Airport's Open solicitations are posted below.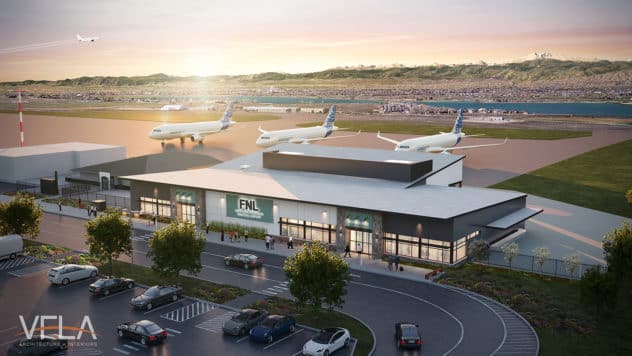 The City is committed to providing an equal opportunity for services, programs and activities and does not discriminate on the basis of disability, race, age, color, national origin, religion, sexual orientation or gender. For more information on non-discrimination or for translation assistance, please contact the City's Title VI Coordinator at [email protected] or 970-962-2372. The City will make reasonable accommodations for citizens in accordance with the Americans with Disabilities Act (ADA). For more information on ADA or accommodations, please contact the City's ADA Coordinator at [email protected] or 970-962-3319.
"La Ciudad de Loveland está comprometida a proporcionar igualdad de oportunidades para los servicios, programas y actividades y no discriminar en base a discapacidad, raza, edad, color, origen nacional, religión, orientación sexual o género. Para más información sobre la no discriminación o para asistencia en traducción, favor contacte al Coordinador Título VI de la Ciudad al [email protected] o al 970-962-2372. La Ciudad realizará las acomodaciones razonables para los ciudadanos de acuerdo con la Ley de Discapacidades para americanos (ADA). Para más información sobre ADA o acomodaciones, favor contacte al Coordinador de ADA de la Ciudad en [email protected] o al 970-962-3319."