RFPs | Rates & Fees | Master Plan | Minimum Standards | Design Standards | Development Guide | Business License | Rules & Regulations
The Airport has a total of 1,050 acres, with approximately 183 acres available for future development.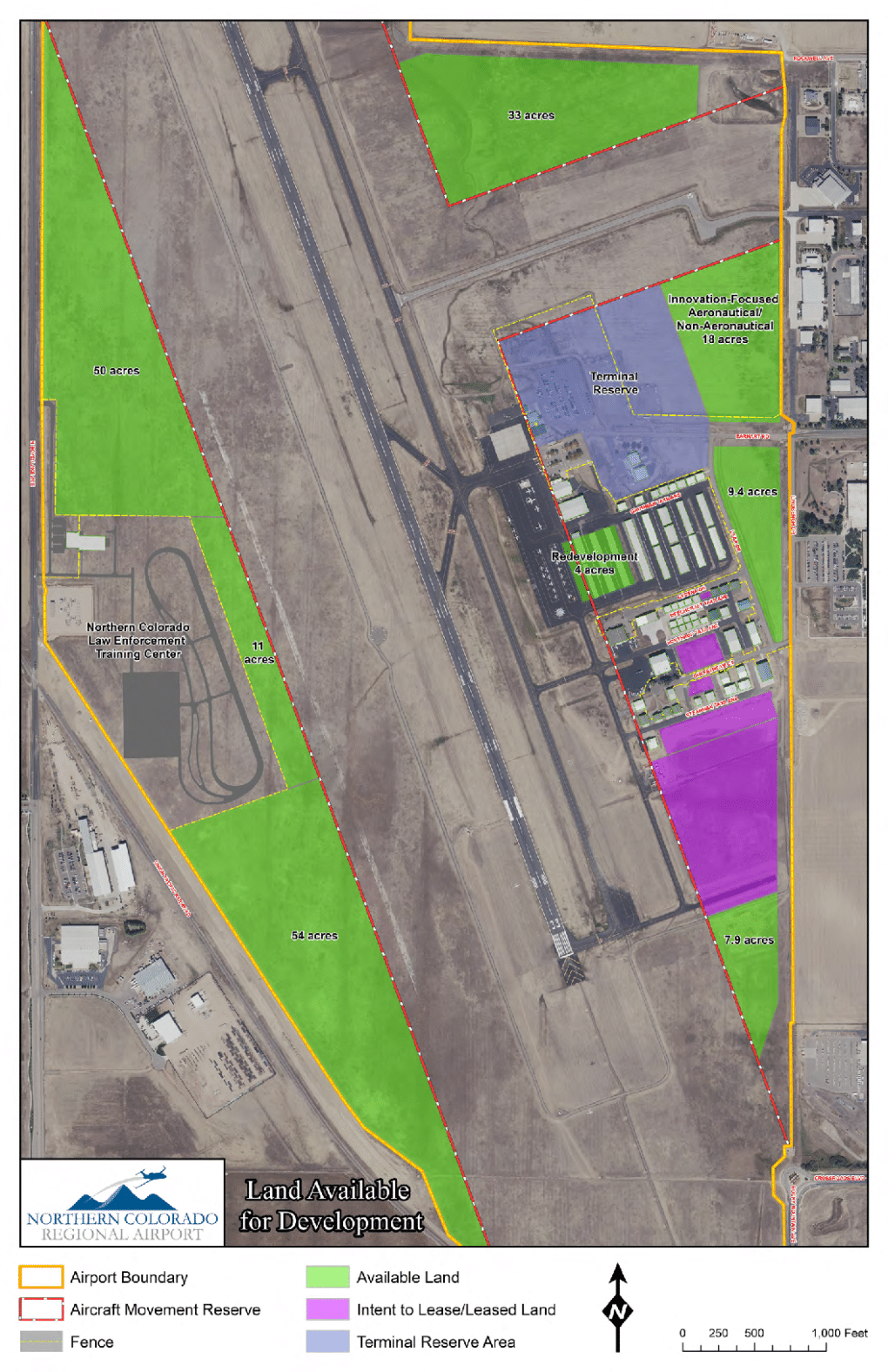 ON-AIRPORT BUSINESS LICENSE APPLICATION
Anyone wishing to start a business at the airport is required to complete an Application for Business License and submit to the Airport Administrative office. The annual license fee is currently $300 per year.